We've all heard the name. The Village. One of the newest and nicest student apartments around, and if you're currently on the lookout for a new abode in Provo, The Village at South Campus might just be the perfect choice for you. This superb apartment complex boasts numerous noteworthy facilities and a prime location that's just south of BYU's campus. Before sealing the deal and signing a contract, here are some crucial details that you need to know about The Village.
Convenience
As we mentioned before, The Village is located south-campus of BYU, merely a 13-minute walk to the Wilkinson Center. You don't have to worry about parking (or the dreaded parking police), traffic, walking through the snow or heat (you never know these days), and you'll save money on gas. Also, it's just minutes from Brick Oven, Peaks Ice Arena, and VASA. As an additional bonus, the Provo DMV is only a 5-minute drive away. Ya' never know, could come in handy. Anyways, they also have on-site maintenance and management, so if you have any issues with your apartment, they'll take care of it ASAP.
Here's what a few residents say about the management:
I really have had no complaints with the management of the complex. Whenever I have an  issue they are always willing to help.
Another resident said:
From every interaction i've had they've been good. Called at 2 AM for an issue and they answered and were helpful  
 Good management? Check.
Apartments
The apartments at The Village are really nice. One of the newest around campus,  They range from one to three bedrooms, so you can choose the size that fits your needs. All of the apartments come with high-speed internet, granite countertops, and a washer and dryer. They also have central air conditioning, which is a must in the Utah summers.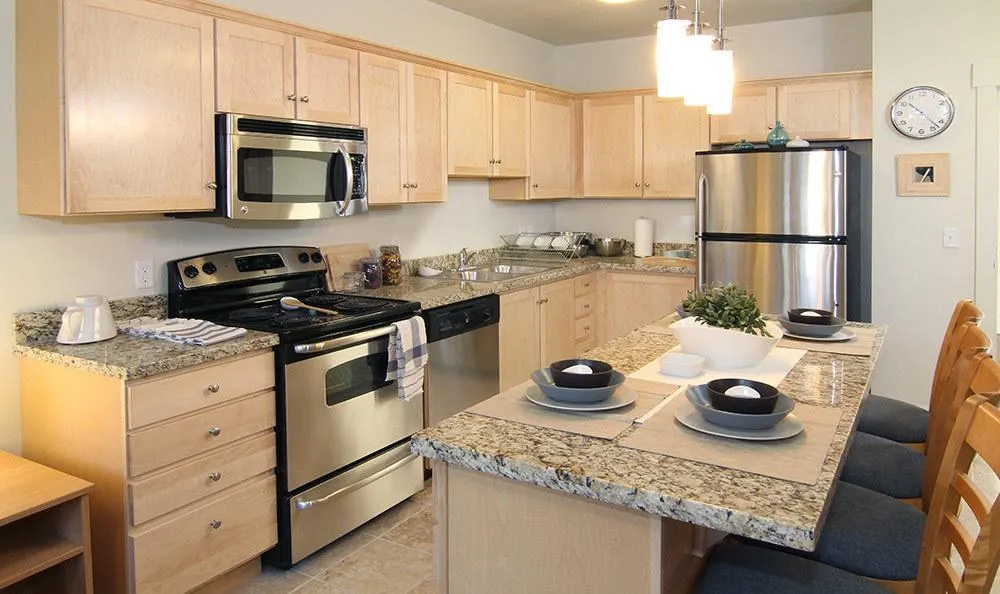 Here's what one residents said about the crib:
"I love living at the village. I've been living there for the past 3 years and I've enjoyed a lot. The amenities are great, it is super close to campus, and the apartments are new and very nice."
Amenities
One of the best things about living at The Village is the awesome amenities. They've got a fitness center that's open 24/7, so you can work out whenever you want. The fitness center has plenty of cardio machines, dumbbells, and even a yoga room. There's also a swimming pool, hot tub, and sauna (sauna is the only Finnish word in the English language. You're welcome😉), which are perfect for relaxing after a long day at the HBLL. They even have a rec room with couches and a big-screen TV.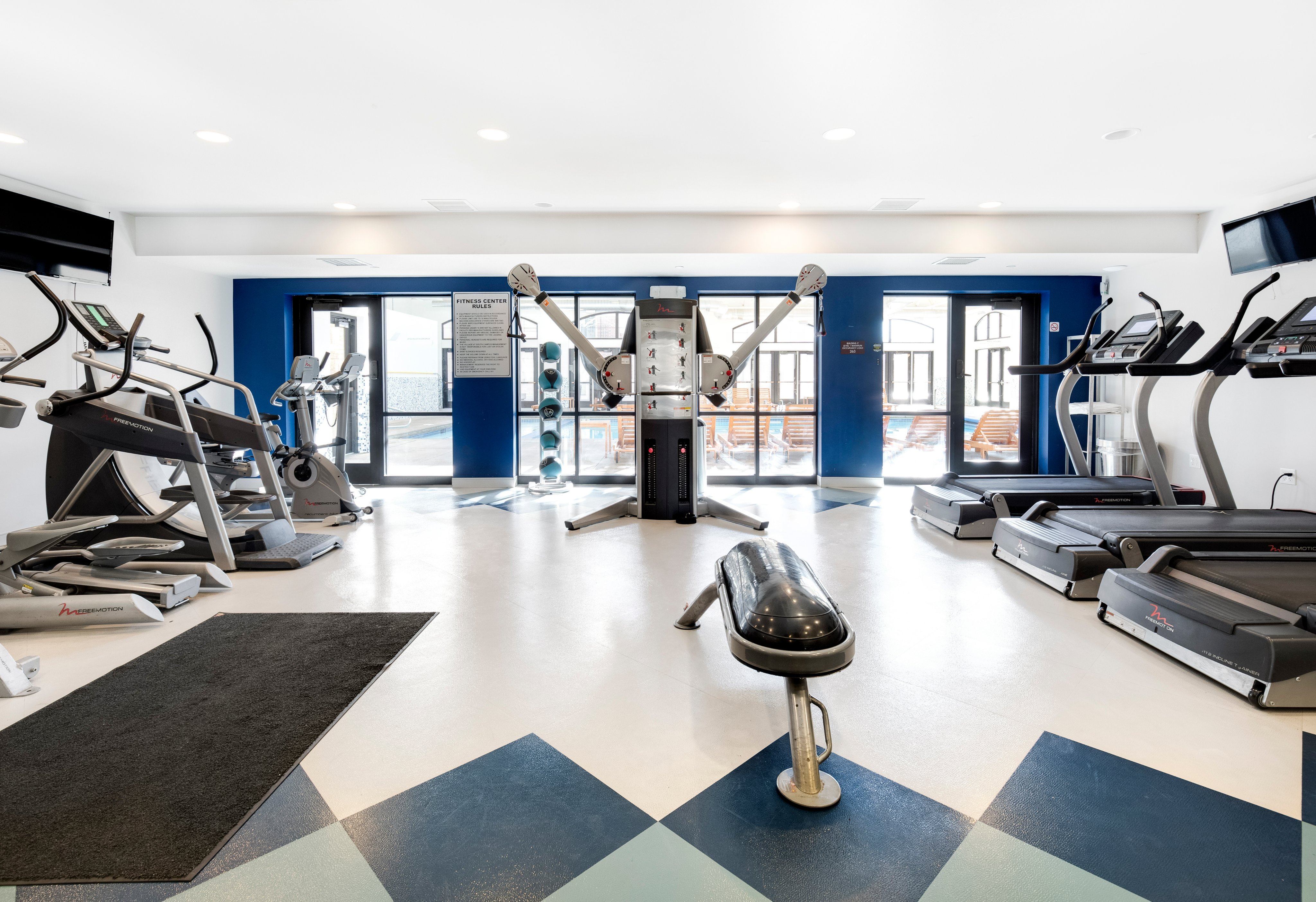 The Social Scene
Drumroll please… let's talk about the social scene. It's an extremely important aspect of college life, and fortunately. The Village has a very strong one. I could say a lot about it… but I'll let the resident reviews speak for themselves:
"I loved living at The Village. Before moving there I was anxious because I'd heard many people say that there is only a certain kind of people who live there. After actually experiencing living there for 2 years I realized how many nice and amazing people live there. My ward was awesome, and I always felt like The Village had everything I needed."
Another said:
"Social aspect is amazing. If your not looking for that get out of the village"
Social scene? Check.
If you're looking for an apartment, you can't go wrong with the village. And if you want to check out more reviews on The Village at South Campus, check out MyPlace today! There are tons of reviews from actual residents on the social aspect, management, and quality of the apartments, and more are always being added.